Solar Tech
African Village Solar Oven
The best method of making these wedge shaped reflector pieces
is from a two foot (( 2/3rds a Meter)) wide piece of shiny reflective metal with a metal shear...... Preferably very thin stainless steel .....Then you bend the pieces into a curved parabolic shape, stack the pieces in a box and ship the box to Africa or ???

However you can cover wedge shaped pieces made of wood with any shiny material..... tin foil, aluminum cans, whatever you have :)

You can make a wooden frame to set the pieces in or you can set them in a mound of earth....
Or even in a wicker basket.

It would be best to set them at waist hight so no one hurts their eyes by looking down at the reflector....

As the sun passes overhead you will get 2 or three hours of 500 degree heat.... the more reflector area you use the hotter you can get it.....
You must slightly curve the pieces into a parabolic shape for best effect as in the drawing.....
maybe by using a hydraulic press.....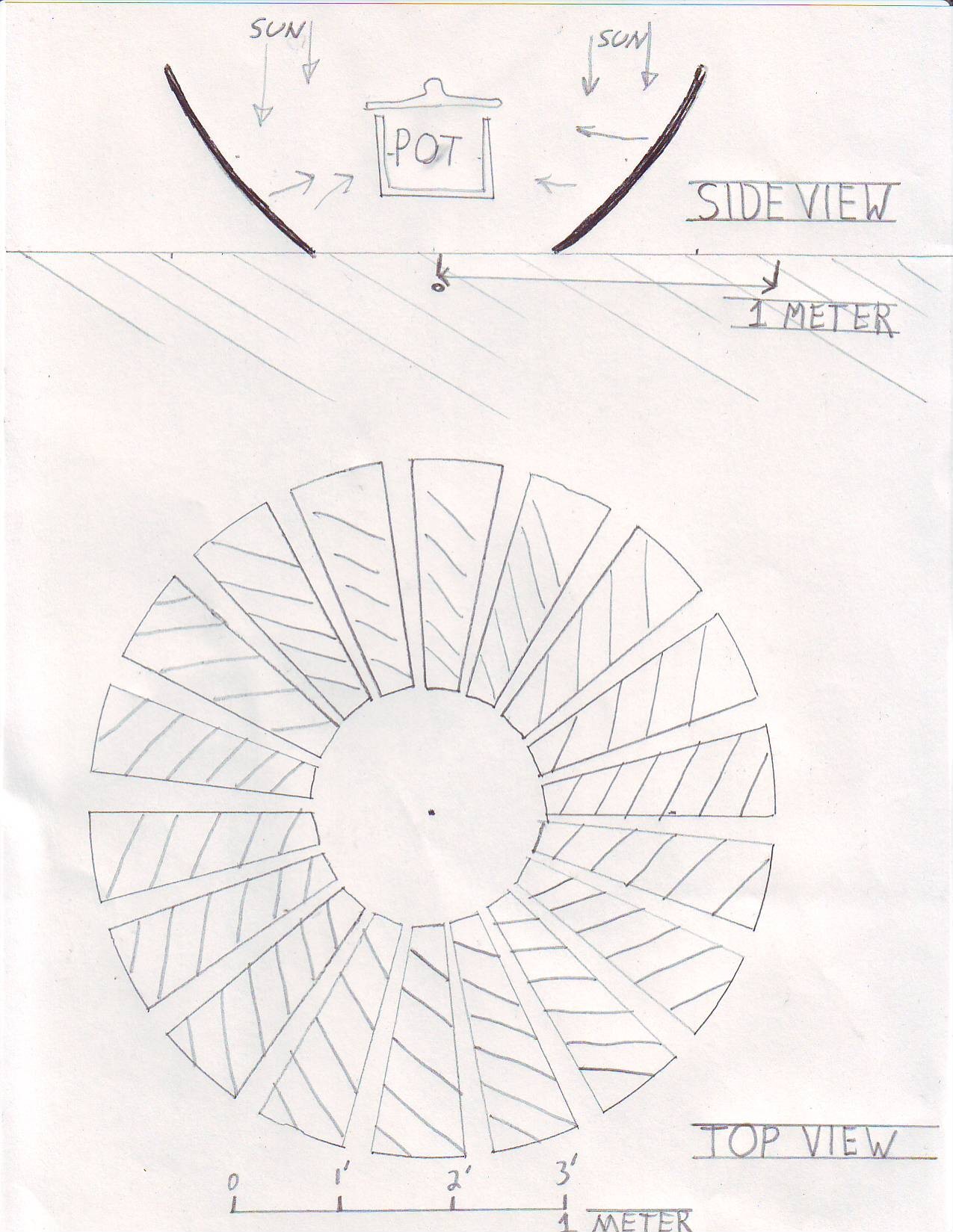 My Solar Oven !!!
...